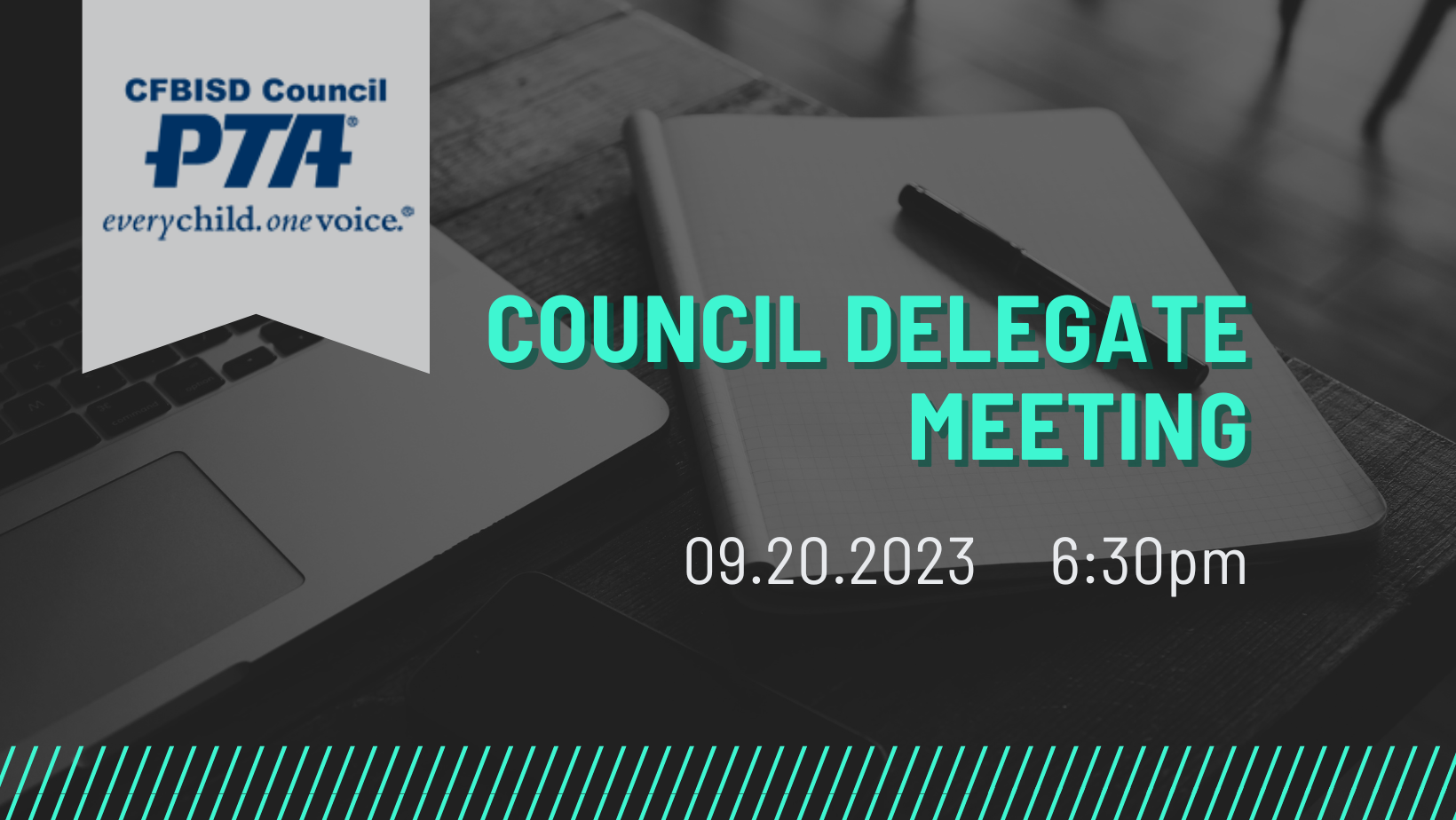 Join us for our FIRST Delegate Meeting of the year!
Time: Wed, Sept 20 at 6:30 - 7:30pm
Location: CFB Administritive Building (Board Room) 1445 Perry Rd, Carrollton, TX 75006
Do you have questions for us or an upcoming event you wish to promote? Submit in advance using this Google Form and we will cover them at the meeting!
Friendly reminder: According to the bylaws, Presidents, Council Delegates and Principals should be attending Delegate Meetings; We hope to see at least ONE of the 3 in attendance. We use Delegate Meetings to communicate new Council PTA Initiatives, upcoming PTA Deadlines, and provide you with District updates.
We look forward to seeing you there!