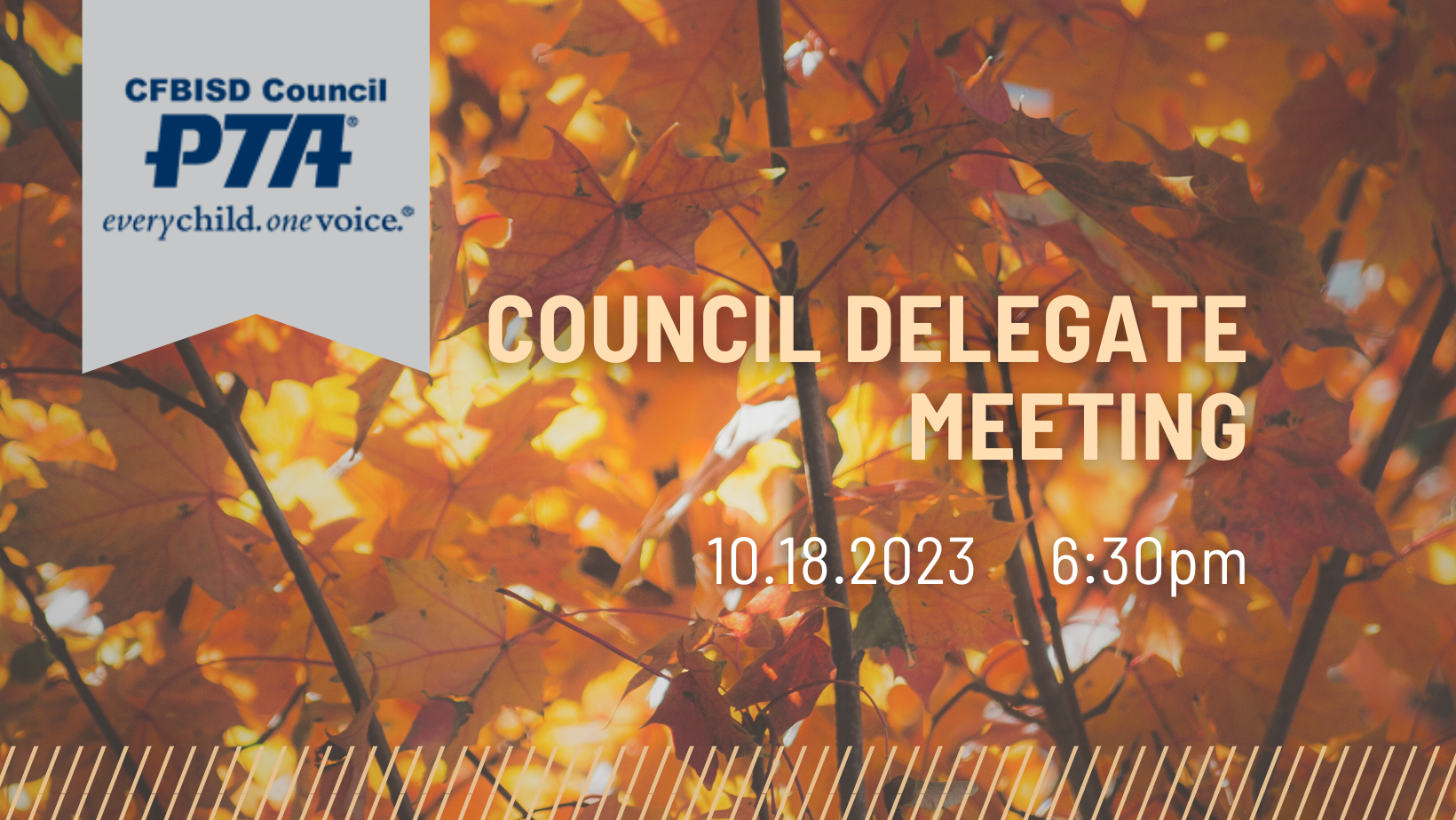 Please join us for our October Delegate Meeting

Time: Wed, Oct 18 at 6:30pm
Location: CFB Administrative Building - Board Room, 1445 Perry Rd, Carrollton, TX 75006
Submit any questions you may have or any upcoming events you'd like to promote in advance, and we'll make sure to address them during the meeting! https://forms.gle/JJFLcPsd7Tbv2G136
We will have a very special presentation by the Poiema Foundation, a local organization and resource center dedicated to the prevention of human trafficking. They will provide insights into how human trafficking looks like in North Texas, and specific signs to watch for within our schools and families.
Pinstack will also give away a DOOR PRIZE! So, be sure to arrive early and discover ways the vendors can partner with your PTA!
We hope to see you there!